Amberscript tilbyder konvertering af tale til tekst i form af undertekster indsat på din video eller som en transskriberet udgave af din lydfil.
Billede

Hvad er Amberscript?
Amberscript tilbyder dig nem og sikker konvertering af tale til tekst i form af undertekster indsat på din video, eller som en transskriberet udgave af din lydfil.  Amberscript tilbydes på følgende sprog:
Billede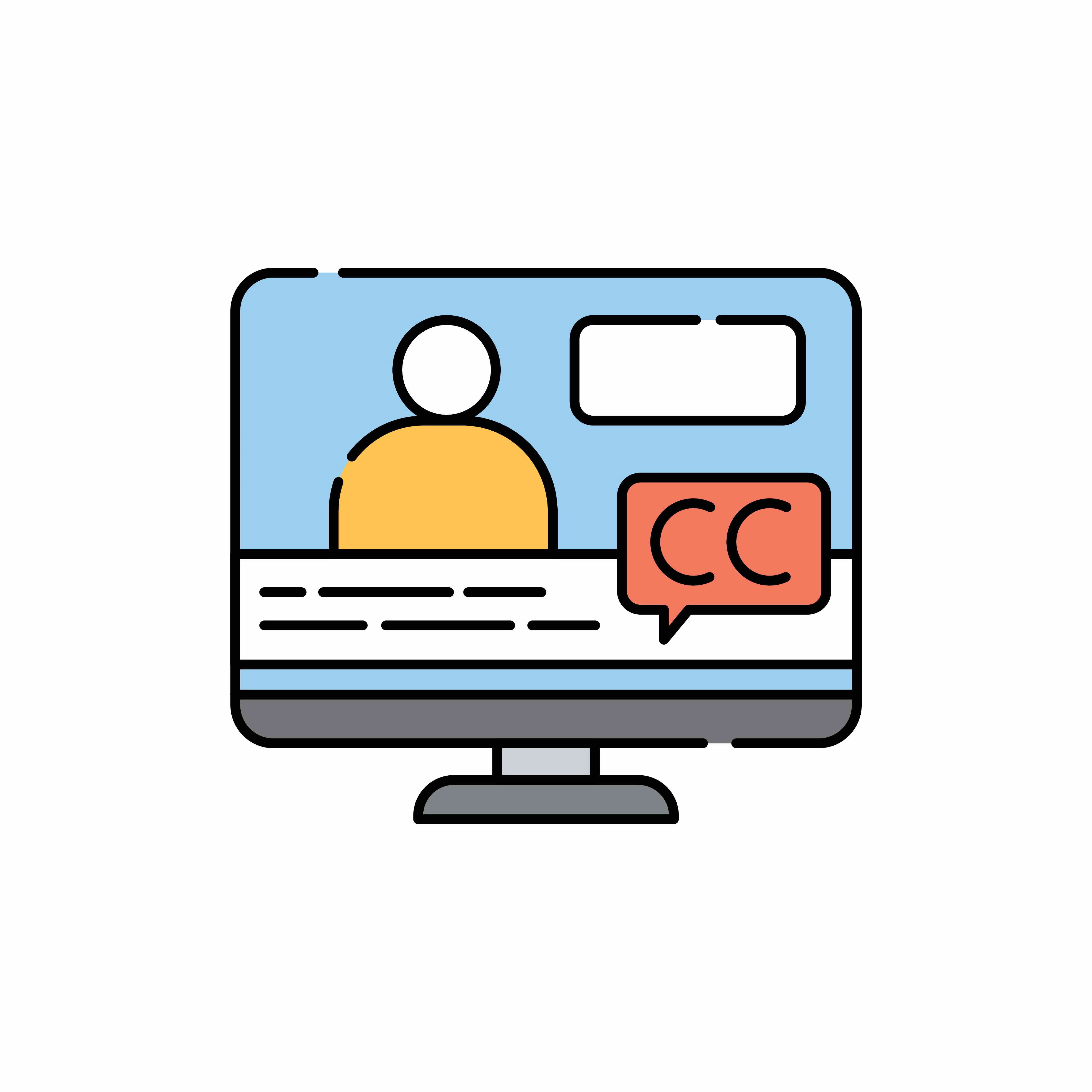 Dansk
Svensk
Engelsk
Norsk (Bokmål)
Finsk
Hollandsk
Tysk
Spansk
Fransk
Portugisisk
Italiensk
Ved at anskaffe Amberscript via DeiC kan institutioner indenfor det danske uddannelses- og forskningsmiljø opnå gunstige priser samtidigt med at udbudspligten bliver afløftet. Amberscript aftalen er etableret via DeiCs deltagelse i et udbud, som blev gennemført af det fællesnordiske samarbejde NORDUnet.
Hvornår bruges Amberscript?
Billede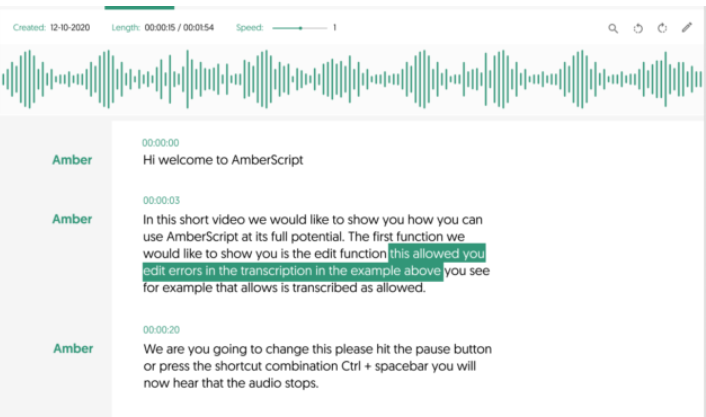 Amberscript er relevant, når man skal gøre sin video-, eller lydfiler tilgængelige for et bredere publikum, som kan have behov for adgang til eksempelvis undertekstet lyd til sin video. Dette vil i mange tilfælde være nødvendig, når institutionen skal sikre overholdelse af de obligatorisk Web Content Accessibility Guidelines (WCAG 2.1), som er en del af EU's webdirektiv "Tilgængeligheden af offentlige websteder og mobilapplikationer". Direktivet trådte i kraft i efteråret 2018
Hvem kan bruge Amberscript?
Amberscript er udviklet til anvendelse i mange brancher og til mange brugsscenarier. Den har dog særlig værdi indenfor forsknings- og uddannelsessektoren, der har et udbredt behov for transskriberings tjenester.
DeiCs Amberscript aftale er tilgængelig for institutioner, der benytter WAYF (Where Are You From, www.wayf.dk). Amberscript aftalen er kun tilgængelig på institutionsniveau og ikke tilgængelig for enkeltpersoner.
Hvad kræver det at bruge Amberscript?
Adgang til Amberscript forudsætter, at din institution indgår en tilslutningsaftale til rammekontrakten. Amberscript kan benyttes som en selvstændig tjeneste, hvor ens video- eller lydfil uploades til transskribering og gøres tilgængelig for brugeren i transskriberet form. Amberscript leveres også i udgaver, som er integreret med eksempelvis videokonference løsninger, Videoediterings løsninger, Learning Management Systemer, mv. I disse varianter igangsættes transskriberingen som del af din arbejdsgang i din valgte løsning via et API til Amberscript.
Hvad med jura, sikkerheden og persondata?
Jura: Amberscript via DeiC er stillet til rådighed efter gennemførelse af eu-udbud. Korrekt brug af Aberscript aftalen indebærer, at udbudspligten overholdes for de pågældende ydelser selv ved større indkøb. Rammekontrakt, calloff kontrakt samt databehandleraftale udleveres til institutioner, der ønsker at gøre brug af aftalen Brug af Amberscript via DeiC forudsætter underskrift af tilslutningsaftalen.
Sikkerhed: Der er på nuværende tidspunkt ikke identificeret særlige it-sikkerhedsmæssige risici ved brug af Amberscript. Såfremt Amberscript anvendes i en version, som er integreret med eksisterende it-løsninger, kan gennemførelse af en samlet risikovurdering af løsningen være relevant.
Datalagring: Amberscript tilbyder brugeren slutbrugeren et individuelt dokumentlager, som kan benyttes til at lagre mediefiler før, under og efter transskribering. Denne del af tjenesten leveres af praktiske grunde, men der ydes ingen garantier for tilgængeligheden af mediefilerne.
Persondata: Persondata behandles indenfor EU/EØS. Amberscript aftalen omfatter en standard databehandleraftale mellem din institution og Amberscript.
Hvad koster det at bruge Amberscript?
Amberscript er tilgængelig som enkeltstående applikation som tilbydes via web interface, eller som API, der kan integreres med din applikation. Priserne er ens for de to varianter, men omkostningen ved brug af API fra din eksisterende applikation kan allerede være dækket af din nuværende applikation og bør derfor undersøges. De detaljerede priser for tjenesten fremgår af dokumentet.
Din institution vil modtage følgende månedlige forbrugsrapportering:
Billede

Hvor får jeg support?
Driftssupport for Amberscript leveres af din institutions it-afdeling eller af din lokale DeiC Amberscript administrator.
Tilslutning og support for Amberscript aftalen i Danmark ydes af DeiC via: amberscript@deic.dk
Du kan læse mere om Amberscript og aktiviteterne omkring Amberscript hos producenten. Bemærk, at beskrivelserne omfatter tjenester som eksempelvis manuel transskribering og manuel oversættelse, som ikke indgår i DeiC Amberscript.