GÉANT is a European collaborative organization for e-infrastructure and related services for research and education.
Billede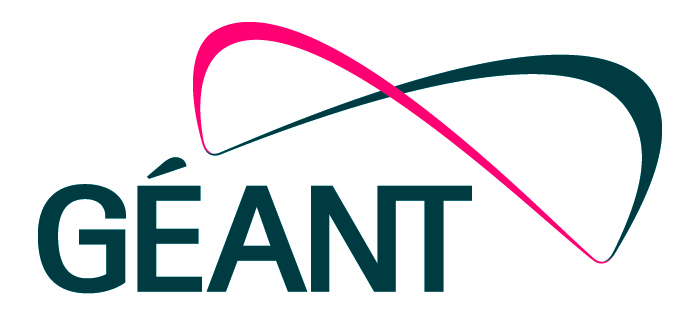 GÉANT develops and operates a high capacity network connecting European national research and education networks (NREN's) with each other and with the rest of the world. GÉANT also coordinates a number of EU-funded development projects.
GÉANT is owned by 38 European NREN's and NORDUnet representing the five Nordic NREN's.
DeiC is connected to the GÉANT networking infrastructure through NORDUnet.
DeiC is also involved in multiple working groups, task forces, special interest groups and research projects within GÉANT.
SIG's
CTO Martin Bech is chair of the SIG-MSP (Special Interest Group on Management of Service Portfolios)
Head of secretariat Gitte Julin Kudsk is a member of the steering group for the SIG-Marcomms (Special Interest Group on Marketing Communications)
Research and development projects
Bandwidth-on-Demand (BoD)
MDVPN (Multi Domain Virtual Private Network)
EduSAFE
DeiC is represented in the projects by project manager Tangui Coulouarn.