Panopto is targeted at teaching and presentations where it should be easy to use and produce user generated video content. The program supports video productions where the user - and not the technology - is in focus.
Billede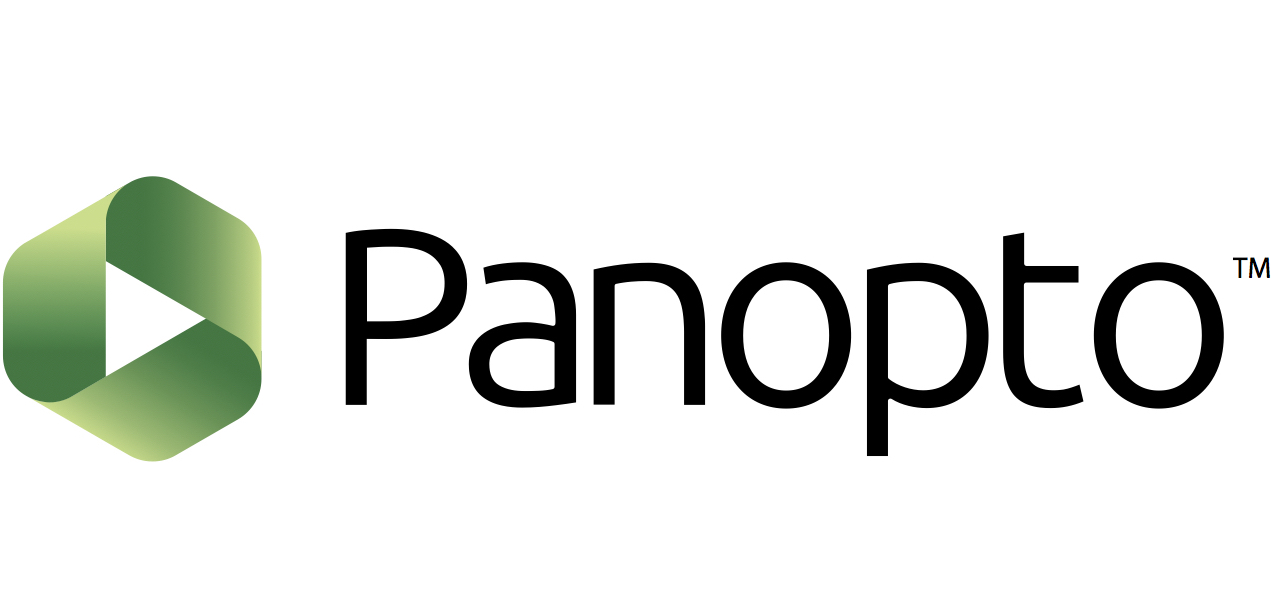 What is Panopto?
Panopto is an all-in-one video platform that has its origins in the university world with the aim of making it easy to produce, edit and share video content. Panopto especially supports user generated video content, and is particularly useful for teaching due to the versatile support of workflows at educational institutions.
The program supports video productions where the user - and not the technology - is in focus, and is suitable for auditorium recordings.
What does Panopto offer?
Upload and transcode to both multistream and single stream.
Recording presentations via desktop recorder, mobile application, regular browser, or automatic recording of auditorium lectures.
Media management, including extended editing in regular browser, metadata, commenting, bookmarks, notes, quizzes, subscriptions, etc.
Built-in transcription of audio tracks and screen texts
Publishing for portals, including own website, RSS to iTunes, uploading singlestream to YouTube, etc.
Integration with a number of LMS systems ensures access via a known user interface, as well as user and group specific access control to media.
Streaming multistream from desktop or auditoriums via a variety of production scenarios.
Searchability across both titles, metadata, subtitles, transcripts of screen content, etc.
Statistics and analysis tools, e.g. which videos are viewed in its full length.
Who can use Panopto?
Users: Educational and research institutions in Denmark can use the Panopto service via an institutional license through DeiC. Workflows for both teachers, students, administrators and other employees at the institution are supported.
What does it take to use Panopto?
Equipment: Panopto does not require the large technical setup. Users can use ordinary devices, such as the computer or mobile phone, together with Panopto's client software or web application. The recording program in Panopto makes it possible to make screen and video recordings, or stream live over the Internet.
Editing takes place via Panopto's web portal in a standard browser, where the recording can be customized, and a number of other elements such as indexing, quizzes, links etc. can be added.
Auditorium recordings are supported via dedicated third-party hardware, or you can use the Panopto software recorder on standard PC equipment. The solution will typically be configured with a tablet PC that makes it easy for a teacher to start recording via a simple "virtual button".
What about legal issues, security and personal data?
Access control: Access control is done via WAYF with the users' own username and password from the institution.
Encryption: Data is protected by encryption in the transmission and in storage.
Data storage: Recordings are stored at NORDUnet's data center in Denmark.
Logging: Statistics and logging of access to media can be accessed under Panopto's administration module.
Backup: Data is protected by mirroring disks, and duplicating content to 2 locations.
User rights: The local institution can support the right of access, deletion, correction and porting.
Data processor agreement: DeiC offers a data processor agreement on the basis of a data sub-processor agreement between DeiC and NORDUnet.
How much does it cost to use Panopto?
Pricing model: Panopto is not part of the total price for connection to the Research Network, but requires separate payment.
Volume discount: The price depends on the total number full time students (FTE), and next introductory prices for larger organisations.
Where do I get support?
You can see if your organization has Panopto from DeiC here (link coming).
Self-help: User friendly support pages can be found at https://support.panopto.com
Local support: End user support is provided by your own organization. You can see if your institution has Panopto here. 
System support: System support is provided by DeiC via videokonf@deic.dk and tel: +45 3588 8202 (9.00-16.00).
Operating status: Representatives and dedicated users are encouraged to subscribe to operating and service announcements under https://serviceinfo.dk
If you want to get an agreement on the use of Panopto:
Service manager: Thorkild Jensen, thorkild.jensen@deic.dk tel: +45 3588 8202
Legal responsible: DeiC, DTU (CVR 30 06 09 46) (data processor)
Hosting partner: NORDUnet (data sub-processor)
System provider: Panopto (data sub-processor)