Researchers at Danish universities can now apply for CPU resources at LUMI-C. The GPU resources on LUMI-G will be available medio 2022.
Billede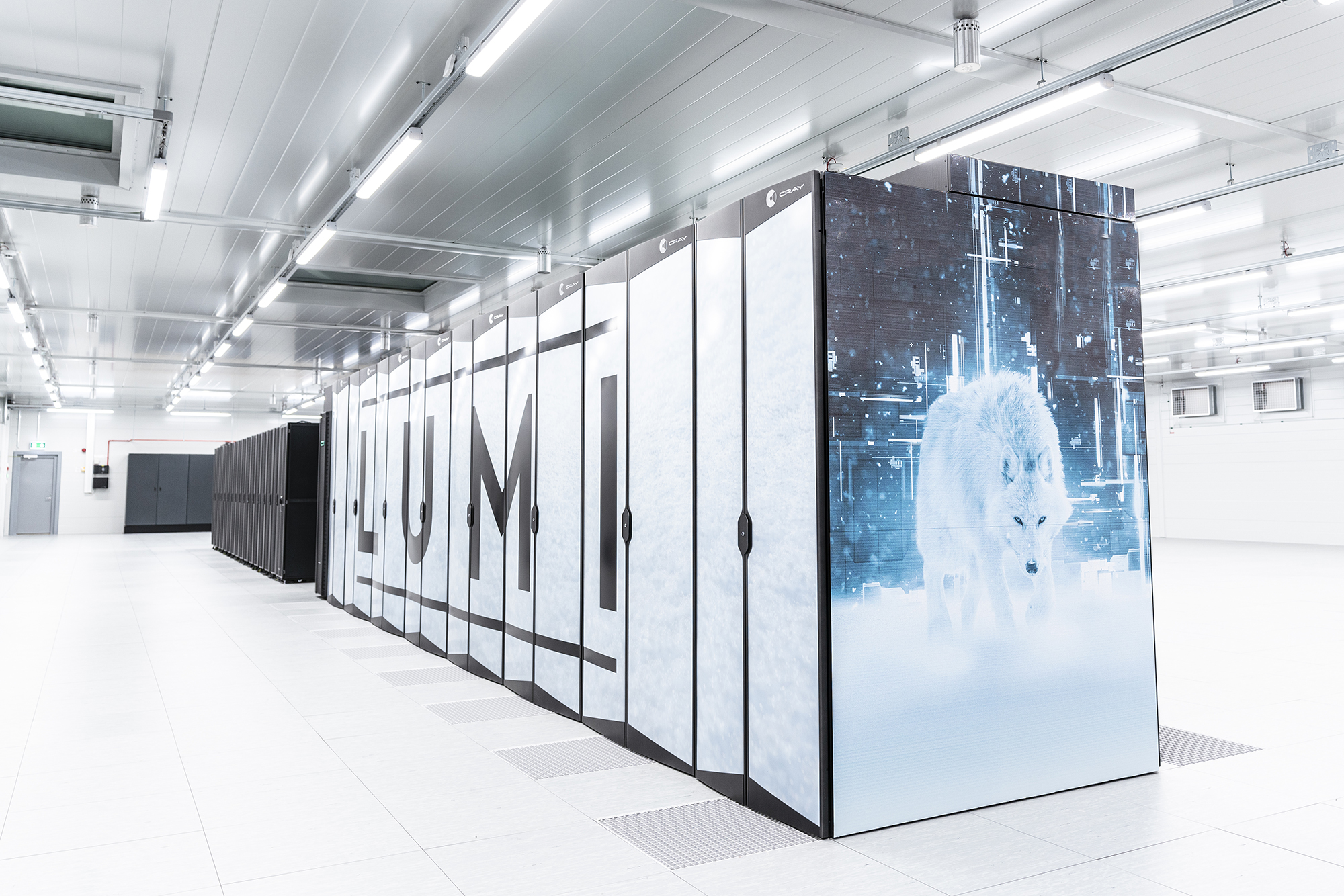 From today and until the 25th of February 2022 at 15.00 CET researchers at Danish universities can apply for LUMI-C*. They can howeever only apply for CPU resources on LUMI-C. The GPU resources on LUMI-G are not available until medio 2022.
The national HPC grant system will be used for future allocations. But because the grant system is not operational yet, and as to not waste valuable HPC resources, the Danish LUMI-C allocation for the next half year will be distributed based on a lightweight application procedure as described below. For practical reasons the resources have been placed in the so called "sandbox".
The total amount of LUMI-C resources for this round will be:
| | |
| --- | --- |
| CPU core hours | 15.301.749 |
| Storage in TB-hours (terabyte hours)** | 7.588.249 |
Applications must apply using the attached form. Please stick to the word limit and be precise in the description and for the technical setup. Project start and end dates should be 15.3.2022 and 31.8.2022. It is also required to calculate storage needs from previous experiences to minimize the waste of unused storage units.
The amount of CPU core hours pr. application request will be 2.500.000, which will result in 6 projects. The rest of the share will go into development and benchmark projects at a smaller scale.
The 6 projects will be selected based on:
Technical readiness of the software and the research project
Distribution among the Danish universities
The application must not hold any GDPR related or sensitive data information on research that is not already public. The basic GDPR data on name, phone and email will be handled accordingly.
The applications will be handled by DeiCs HPC technical staff from 28.2.2022 to 10.3.2022. All applications will by 11.3.2022 get notice and an account for the accepted projects will be created on LUMI as soon as possible thereafter.
* The LUMI-C part is explained at this link.